Dropship arbitrage on autopilot
PriceYak is the original and best automation suite for dropship arbitrage. Join the thousands of sellers making sales worth hundreds of millions of dollars per year using PriceYak.
Totally free through July 16, 2021
No credit card required
Often imitated, never duplicated.
PriceYak began 13 years ago as a proprietary system for Amazon to eBay dropship arbitrage. PriceYak has inspired a wave of look-alike services. But PriceYak's superior speed, reliability and advanced features make it the secret weapon of choice for today's largest dropship sellers.
Incredibly powerful.
PriceYak is the most advanced automation suite for retail dropship arbitrage. PriceYak supports selling on eBay, Amazon, or Shopify and sourcing from many retailers including Amazon (.com, .ca and .co.uk), Walmart, and Costco. PriceYak's tools automate the operation of your store so you can free you and your staff's time for the most important thing: growing your business.
Listing Creation
Create thousands of beautiful listings in seconds simply by entering the product ID you'd like to list.
Repricing
PriceYak's state-of-the-art repricer catches changes in price or availability at the source market extremely quickly then algorithmically adjusts your listing, ensuring you'll never make a sale at a loss or that you can't fulfill.
Order Fulfillment
PriceYak AutoOrdering® places the order at the source within minutes of receiving an order from your customer. No hassle, no ordering teams, and minimal risk.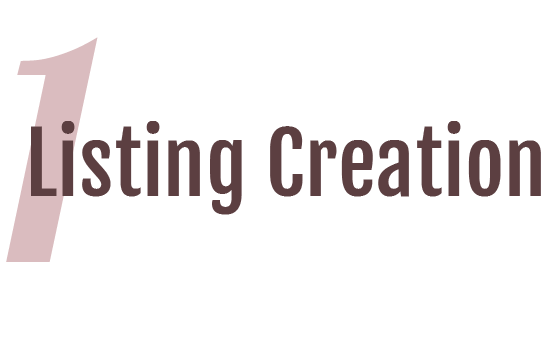 More listings means more sales.
PRODUCT LISTING
Paste in 1 product ID (or 10,000), hit "List", and sit back as PriceYak automatically generates complete, beautiful listings and posts them directly to your eBay account (or other store). Editing Your Shipping, Returns, and Payment info.
CUSTOMIZE
Fully customize your template to make your listings look just the way you like. Fully customize other listing settings using business policy profiles. Editing Your Listing Template.
LISTING CONTROL
"Review and List" lets you preview and edit listings before they go live.
ADVANCED FILTERING
1) Automatically filters out products that are unavailable or do not match your own custom product filters.
2) Automatically filters out listings that are at high risk of VeRO takedown on eBay based on our comprehensive blacklist (which you may edit) as well as our proprietary risk estimation algorithms.
3) Duplicate prevention, with the option to even prevent duplicates across multiple stores.
YAKPAL
YakPal helps you quickly collect product IDs from retailers, identify specific variants, list directly from retailer product pages, and more. Perform a search, then use YakPal's "ItemID" grabber to generate a list of all matching product IDs. Get YakPal.
Learn about the ASIN Grabber Tool.
TOTALLY FREE
Best of all, listing creation is totally free!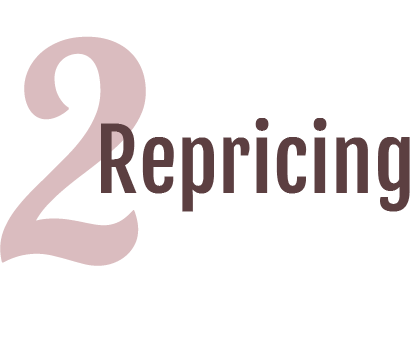 Prevent unfulfillable sales or sales at a loss, and maximize profit.
SCALE
The biggest dropship sellers on eBay trust PriceYak because it scales to millions of listings across dozens of stores with no sweat. A snappy interface makes using the dashboard a breeze.
ADVANCED PRICE FORMULATION
Advanced Price Formulation includes Repricing Ranges, Sales Count Repricing, and allows you to configure different rules for each source retailer. PriceYak also automatically accounts for marketplace fees, has the ability to round up to even numbered prices, and makes it easy to see and tune your settings with Pricing Tester.
JIT REPRICING
Automatically does a "just-in-time" price and quantity check-and-update when a potential customer visits your listing from a computer, preventing sales at a loss, and ensuring that your most popular items are checked extremely frequently.
OFFER-BASED REPRICING SYSTEM
PriceYak considers all competitive offers for your product at the source retailer, filters down according to your custom offer selection criteria, then reprices against the best of the remaining offers. PriceYak also automatically tailors price check frequency depending on the popularity of the item. Most price updates happen within 20 minutes of the change at the source retailer.
PER-LISTING OVERRIDES
Override quantity, margin, disable individual checks, and more for a particular listing
STOCK DETERMINATION
PriceYak automatically brings products in and out of stock as availability changes on the source, and replenishes stock as you make sales. You also have the ability to lower the quantity on your listing to match the quantity available at the source, or automatically take items out-of-stock temporarily due to issues with the source.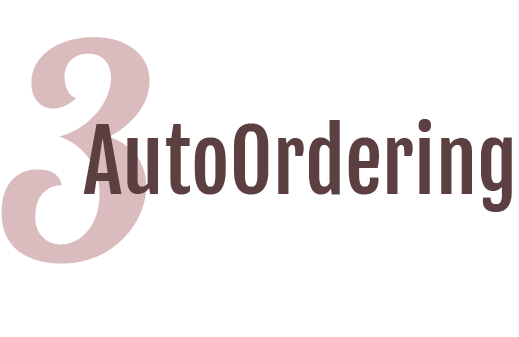 Eliminate your biggest operational hassle. And eliminate mistakes.
PLACE ORDERS
Automatically place orders on the source retailer as soon as they come in on your store. PriceYak eliminates the possibility of price or stock changing in between the time you receive the order and place it at the source retailer.
ORDERING ISSUES
Order flow screenshots, detailed error reporting, ability to edit shipping address, and more make it easy to find, fix, and resolve ordering issues.
TRACKING
Automatically uploads tracking information to the source order as soon as it is available from the source retailer.
RETURNS
One-click return handling automatically generates a return shipping label at the source and uploads it to the return case on eBay. Learn about Automatic Returns.
COYOTE
Coyote proxy management system allows you to access multiple fulfillment accounts using the exact same dedicated IP that AutoOrdering uses, eliminating account linkage. Learn about Coyote.
MANAGED ACCOUNTS
Let us manage Amazon sourcing for you. Never worry about opening, maintaining, or funding an Amazon account ever again. Scale to thousands of orders a day without compromising your personal account. Tax exempt Managed Accounts also available.
More Features
LISTING PERFORMANCE
Automatically place orders on the source retailer as soon as they come in on your store. PriceYak eliminates the possibility of price or stock changing in between the time you receive the order and place it at the source retailer. Watch how.
BULK LISTING EDITOR
Bulk Listing Editor lets you tag or edit per-listing settings in bulk with a simple CSV upload.
STORE STATS
Store Stats page shows you listing and order counts over time, breakdown of listings by retailer, profit histogram, and more.
PIRANHA GIFT CODE MANAGEMENT
PriceYak AutoOrdering® works best with gift-code funded accounts. Use our Piranha system to automatically check gift code balance on your accounts and reload with a new code, keeping outstanding account balance to a minimum. Visit Piranha.