The Sellers Conference (formerly SCOE) is one of the longest running e-commerce events out there. We consistently have a strong roster of speakers and presenters on a variety of topics.
What Will You Gain From Your Experience at The Sellers Conference?
Confidence – Our speakers, many of them successful online sellers themselves, will cut through the noise and confusion, so you don't have to waste time and money on things that aren't optimal for you.
Insight – Meet several ex-Amazonians who can clue you in on what Amazon is planning and doing, so you can plan ahead and avoid unpleasant surprises. Let them show you how to make your seller account suspension resistant, and teach you what to do if you fall afoul of the Big River.
Collaboration – Meet and network with other sellers who have experienced many of the same issues and challenges as you. Form career-long partnerships with our fantastic community of sellers and experts.
Expertise – Talk to our exhibitors in Vendorland and learn about products and services created just for you. Save time and money as you incorporation solutions for automation, shipping and other areas of concern to sellers.
Improve Your Online Marketplace Sales
SCOE Attendance is a Worthwhile Investment in Your Business
Get the latest information on tools and trends from online selling experts
Increase sales – over 75% of past SCOE participants report a strong increase in their Amazon sales
Meet platform integrators, topic experts and service providers face-to-face
Find the right combination of products and services to support and grow your business
Begin your global expansion the right way, with products and services that are a perfect match for you
Network with other sellers like you – Shorten your learning curve as you grow your online business
Your Registration Includes
Single-seat reservation for all educational sessions
Entry to the exhibit hall
Lunch
Printed learning materials
Hosted networking opportunities
Speakers
ANTHONY P. FICHERA
Director, APF.Archway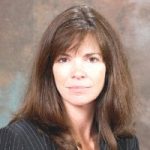 BARBARA BOSCHEN
MasterMindsSoftware
BERNIE THOMPSON
Founder, Efficient Era
BRIAN SERVATIUS
Senior Director of Sales and Business Development, Sears
CHRISTINA BALDASSARRE
Managing Partner, Zebra Advertisement
CHRISTOPHER VAN BUREN
CEO, LaunchMoxie, Inc.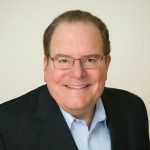 CLIFF ENNICO
Founder, Succeeding in Your Business
EDDIE LEVINE
President, Wholesale Breakthrough
ERIC LAWRENCE
Senior Digital Consultant, ROI Revolution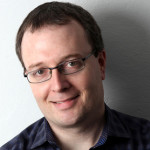 IAN LURIE
CEO and Founder, Portent
JAY LAGARDE
Founder, eComEngine

JEFF COHEN
Seller Labs
KELLY JOHNSTON
Partner, Cascadia Seller Solutions
LAURA PUGLIESE
Product Manage, FeedbackFive
LESLEY HENSELL

MALCOLM SCOVIL
Head of Business Development, Tophatter
NEAL SETH
Partner, Wiley Rein LLP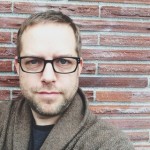 PETER KEARNS
Partner and Director of Brand & Marketplace Expansion, eGrowth Partners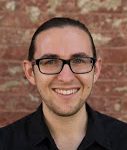 ROCCO BALDASSSARRE
Zebra Advertisement
SEAN SMITH
Founder and CEO, Jungle Hustle
THOMAS SMALE
Founder, FE International, Inc.
TIM JORDAN
Owner, Hickory Flats, Inc